Streaker! wigs are 2 toned with a centre part and bangs.
Centre part has 3 streaks, a small streak down the centre of the bang and
block colouring on the underside and chipped fringe/bangs.
Wig shown is in pale blonde and turquoise.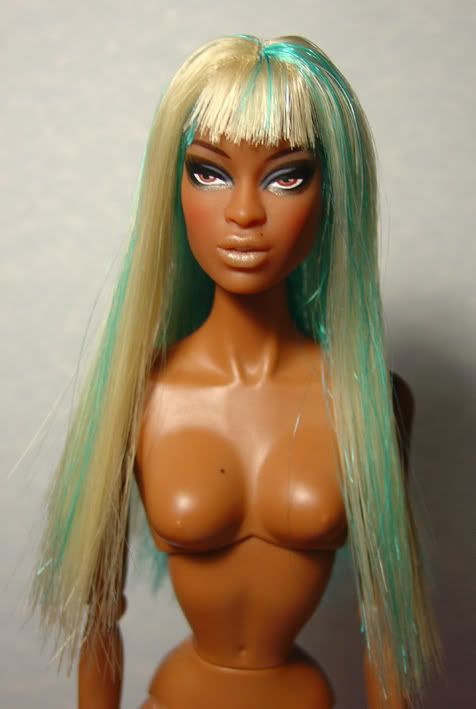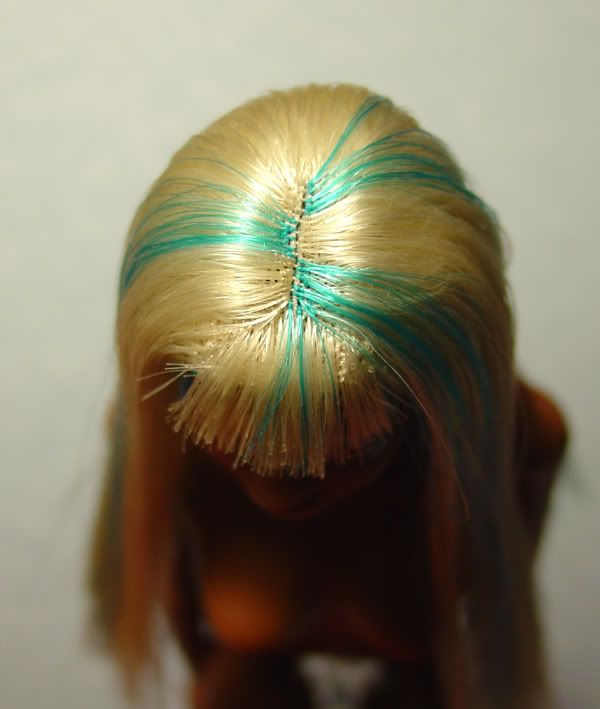 Price: $85 USD

- average construction time is 1 - 2 weeks per wig.
If you want to be added to the One Sixth Living mailing list to be advised of future site updates, please e-mail me.
If you wish to query our mailing list policy, please see my Privacy Policy.